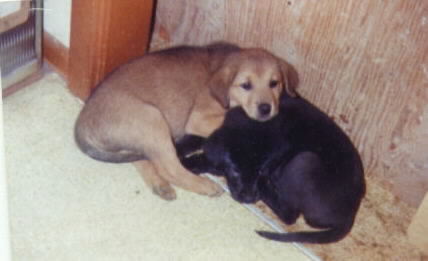 This is Chomper and Chigger. Chomper is the brown mutt. Chigger is the Black Lab. Chomper got hit by a logging truck. Chomper: Feb. 1st 1999-July 3rd 1999
For Kiya. We don't have any good pictures of her. She was a Black, white and brown mix. Part Lab/Pit and Boxer. She was a sweet dog. We gave her away to a good family with 2 little girls. Kiya in Lakota means "Close to my heart."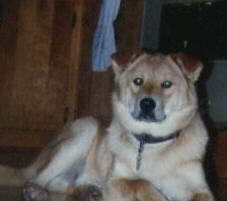 This is Chewie. Sept. 21st 1997-Oct. 24th 1998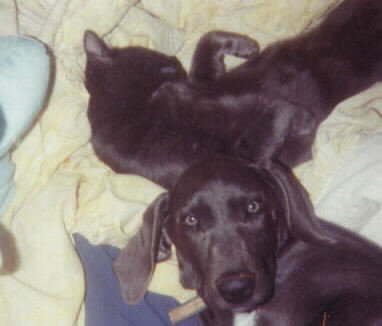 This is Stella and Smokey. Stella is the Weimaraner and Smokey is the grey cat who's camera shy.
Stella: Spet. 28th 2000-March 6th 2001
Smokey ran away and never came back.
This is Pumkin. Pumkin: April 7th 1998-Dec. 5th 1998